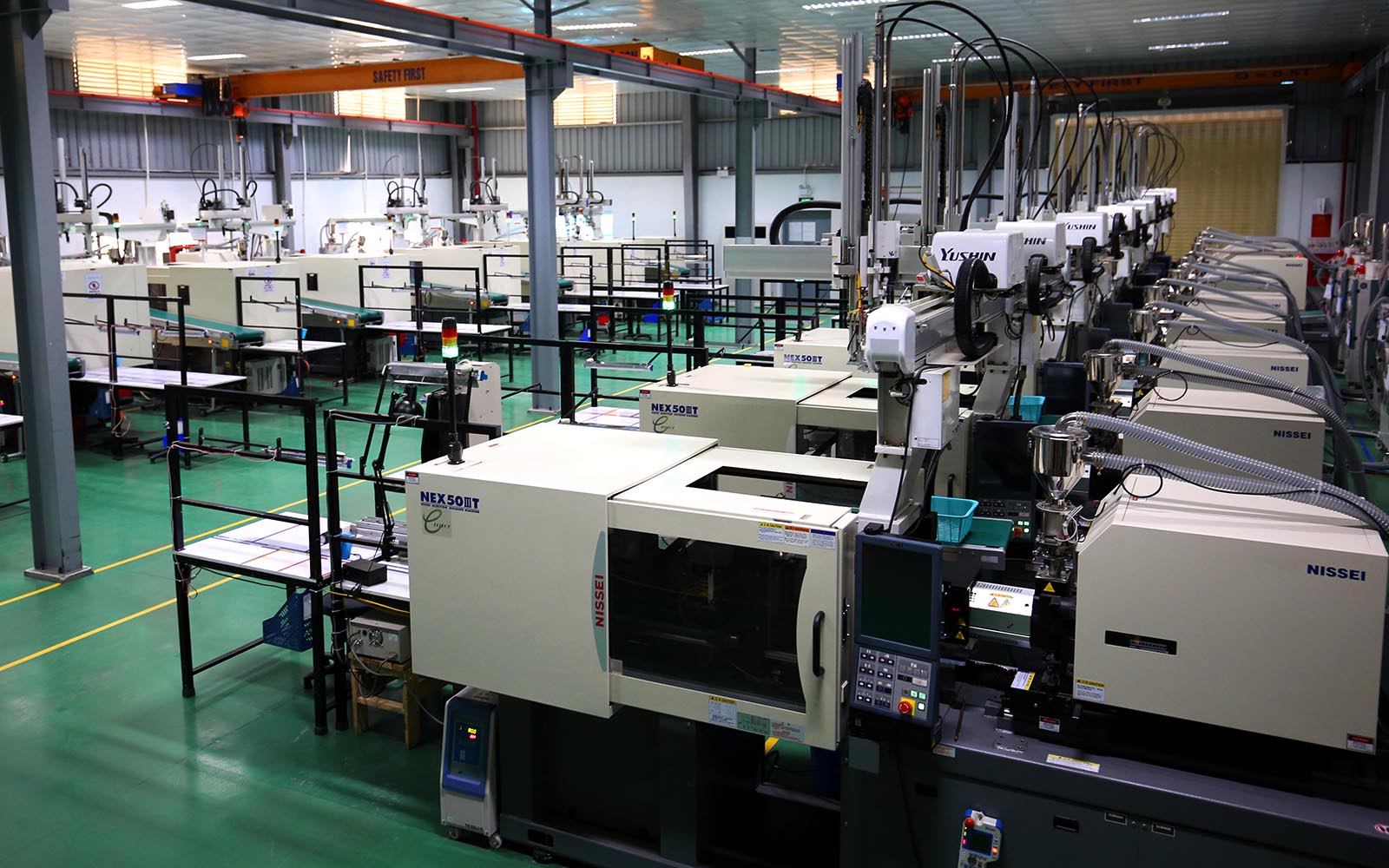 Introducing the latest "20 injection molding machines" !!
PRONICS HANOI CO., LTD have 20 new injection molding machines which can produce for the latest plastic resin.
Our production capacity has increased by 80% due to the expansion of facilities. All machines are scheduled to start operation in January 2021.
The equipment list as follows.
Machine model / Mold force / Maker / Quantity / (Attachment) Take-out robot
NEX50ⅢT-5E / 50t / NISSEI / 8 sets / SC-70DLL (Offset1500mm) / YUSHIN
TD60-200B / 60t / SHIBAURA / 2 sets / SC-70DLL (Offset1500mm) / YUSHIN
NEX80ⅢT-9E / 80t / NISSEI / 2 sets / SC-70DLL (Offset1500mm) / YUSHIN
FNX110IIIT-18A / 110t / NISSEI / 2 sets / SC-70DLL (1600mm) / YUSHIN
FNX180ⅢT-25E / 180t / NISSEI / 2 sets / SC-250D / YUSHIN
FNX220IIIT-50A / 220t / NISSEI / 4 sets / SC-250D / YUSHIN
Please contact us as following information.
PRONICS HANOI CO.,LTD (PIC:西田/Nishida、小柳/Koyanagi、ジウ/Diu)
Address:TUYEN N3 St, Dong Van Industry ZoneⅢ, Hoang Dong Village, Duy Tien Town, Ha Nam Province, Viet Nam
MAIL: sales@pronics-hanoi.net
TEL: (VN+84)226-358-2277