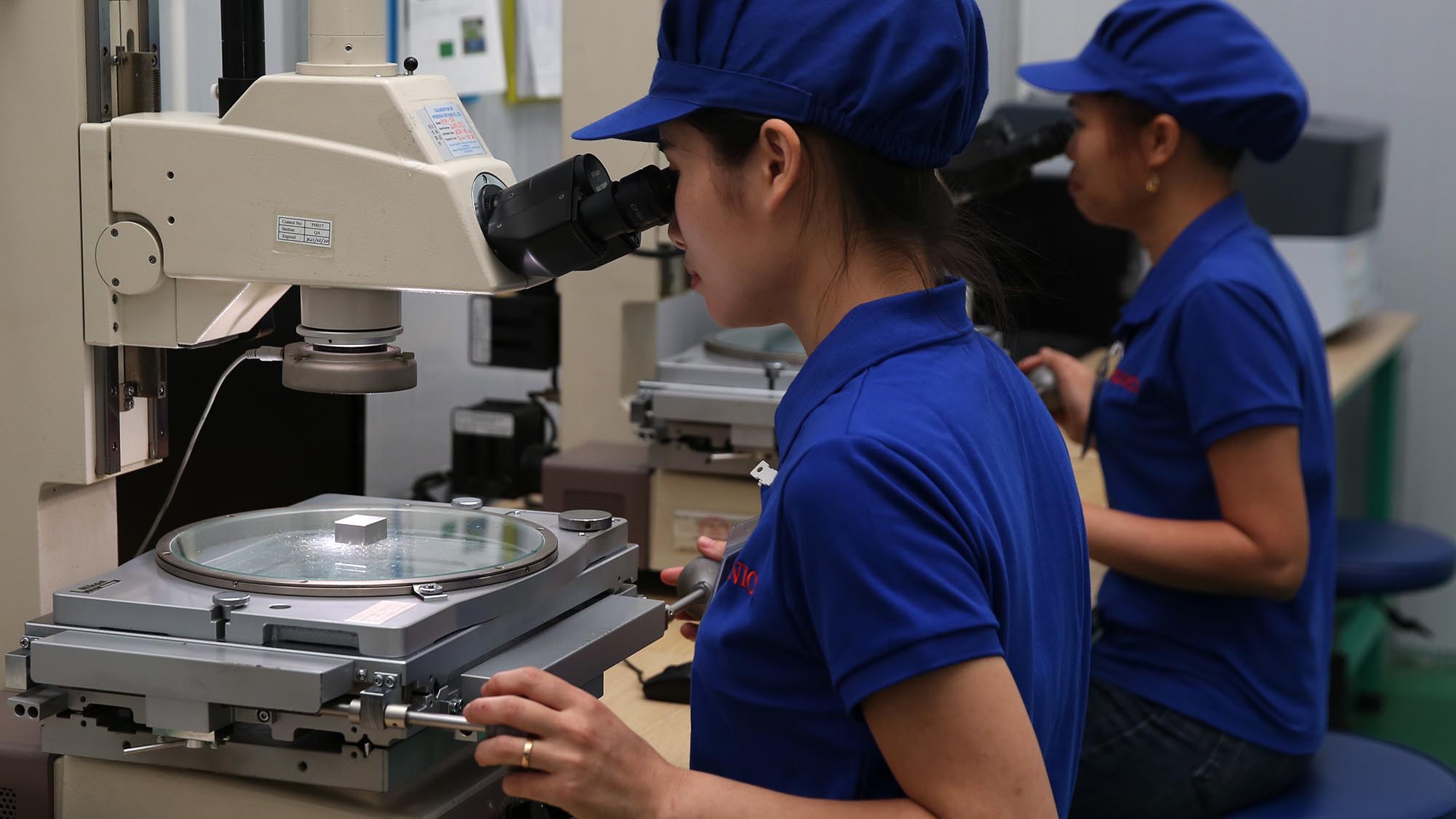 Standardized Measurement Technology
PRONICS (Japan) started in 1989 is the first dimension measurement outsourcing company in Japan.
While dimensional measurement is very important in manufacturing, but books and training materials related to dimensional measurement such as instruction manuals for measuring equipment and instruction for geometric shape manuals, and others that provide systematically summarize on the overall practice of measurement work are extremely rare.
At PRONICS (Japan), we provide know-how on mold mechanism, selection of measuring equipment according to the characteristics of plastics products, and selection of measurement points.
It is compiled into a measurement technology standard document and used for training measurement technicians.
Measurement Guidance by Japanese Technicians
In Vietnam, we started a contract measurement service at PRONICS VIETNAM (Ho Chi Minh Factory) in 2010.
Japanese measurement technicians usually give guidance and accept measurers in Japan as technical intern trainees.
We maintain high measurement quality by providing measurement technical guidance in various fields.
Measurement projects at many branches such as connectors that share pressure of measurement work, distribution of measurement capacity during busy season, etc.
Please use the professional measurement technology of Japanese quality.