The World Is Full of Geopolitical Risks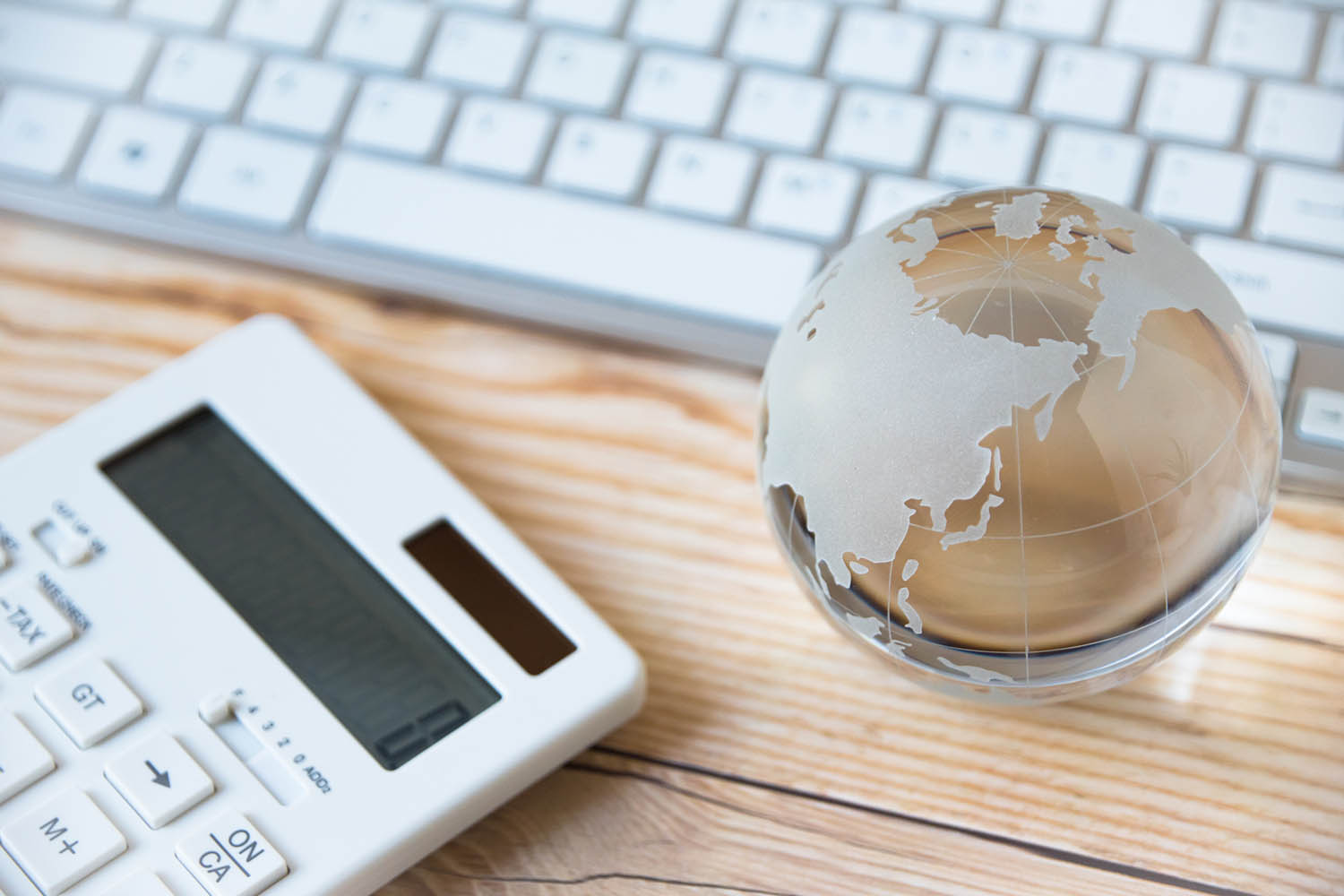 The world is now full of geopolitical risks, including the US-China trade conflict, Brexit in the UK, EU economic disparity, deprivation of sovereignty over Hong Kong and Taiwan, the situation on the Korean Peninsula, and the conflict in the Middle East. In addition to the former space areas of the earth, sea, and sky, space and cyberspace are now added, and geopolitical risks are becoming extremely complex, and identification and countermeasures against those risks are becoming more important. Not only the conventional direct risks such as "conflict" and "tension", but also how the risks become affect in one's own business these days such as "home country first principle" and "cyber conflict". It's difficult to make forecast about this. Geopolitical risks cannot be ignored in a globally expanding business. Even, it is a practically countermeasure, that can only be taken by subdividing suppliers and avoid risks. It cannot be said that "Vietnam has no risk" in an era where everything can become a complex factor / distance factor and become a risk. However, I think it's true to recognize that the Socialist Republic of Vietnam can be a good option as a region for risk diversification in the present age when geopolitical risks are unavoidable in both developed and developing countries.
How to Go Through The Country of Vietnam
The Socialist Republic of Vietnam is, as the name implies, a socialist country. Although it is an one-party by the Communist Party of Vietnam, it is considered as a country with low risks of political risks such as security and social conditions due to the aspect of a liberal balance system, and even if we do business in Vietnam society, I feel that there are not many cases where we come across a scene where political power is exercised. Of course, at government offices, what you say depends on the person in charge, and there are some developing countries that require fines, which is a daily occurrence. Even so, the risk that national control and social policies have changed drastically due to the recent "home country first principle" and that the private company group is required to go back free trading since the official accession of the WTO in 2007.
Vietnam's history has the long days of wars with France, the United States, Cambodia and China. After the unification of the north and south in 1976, the Doi Moi (renewal) policy was launched in 1986, and had major change from a planned economy to a market economy. On the diplomatic side, they develops omnidirectional diplomacy and participates in international and regional frameworks. They are working to strengthen their international competitiveness by joining ASEAN in 1995, joining APEC in 1998, and being elected as a non-permanent member of the UN Security Council for the first time in 2008. FTAs (Free Trade Agreements) and EPAs (Economic Partnership Agreements) have been signed and until April 2019, 12 FTAs have already come into effect. By the way, Vietnam's first bilateral FTA was signed in 2008 and came into effect in 2009 with Japan. With tariffs in the ASEAN region almost zero, Vietnam is expected to grow into a new center in the Asian region.
Attract Foreign Capital As A National Policy
Despite being a socialist country, Vietnam has not only allowed the establishment of private company, but has also attract foreign capital as a national policy. Investment regulations have also been gradually relaxed, and since the official accession of the WTO in 2007, many industries and fields have been opened to the market, and foreign companies are now treated under the same legal system and framework as domestic companies. In fact, Japan has played an important role in supporting Vietnam's legal development. The Government of Japan invited Vietnamese justice man for training in 1994, and since then, legal development support has continued. When Prime Minister Suga visited Vietnam in October 2020, cooperation was confirmed in a wide range of fields such as humanitarian assistance, security, and economic cooperation, and it was agreed that Japan would continue to support legal development. The development and construction of a stable business environment will continue to progress in the future.
Vietnam's New Investment Law (61/2020 / QH14) 2020 establishes a new "Creative Startup Investment Project" and announces new preferential measures for companies that are expected to develop and grow in the intellectual property field. The regular revision of law that shows the attitude and enthusiasm to promote investment in growth fields in a perfect balance with liberalism. Vietnam become as an important base in the global supply chain in the world, is no longer negligible in business.
Vietnam is also a good option for subdividing procurement and diversifying risks.
Please use the PRONICS Group for your purchasing and procurement in Vietnam.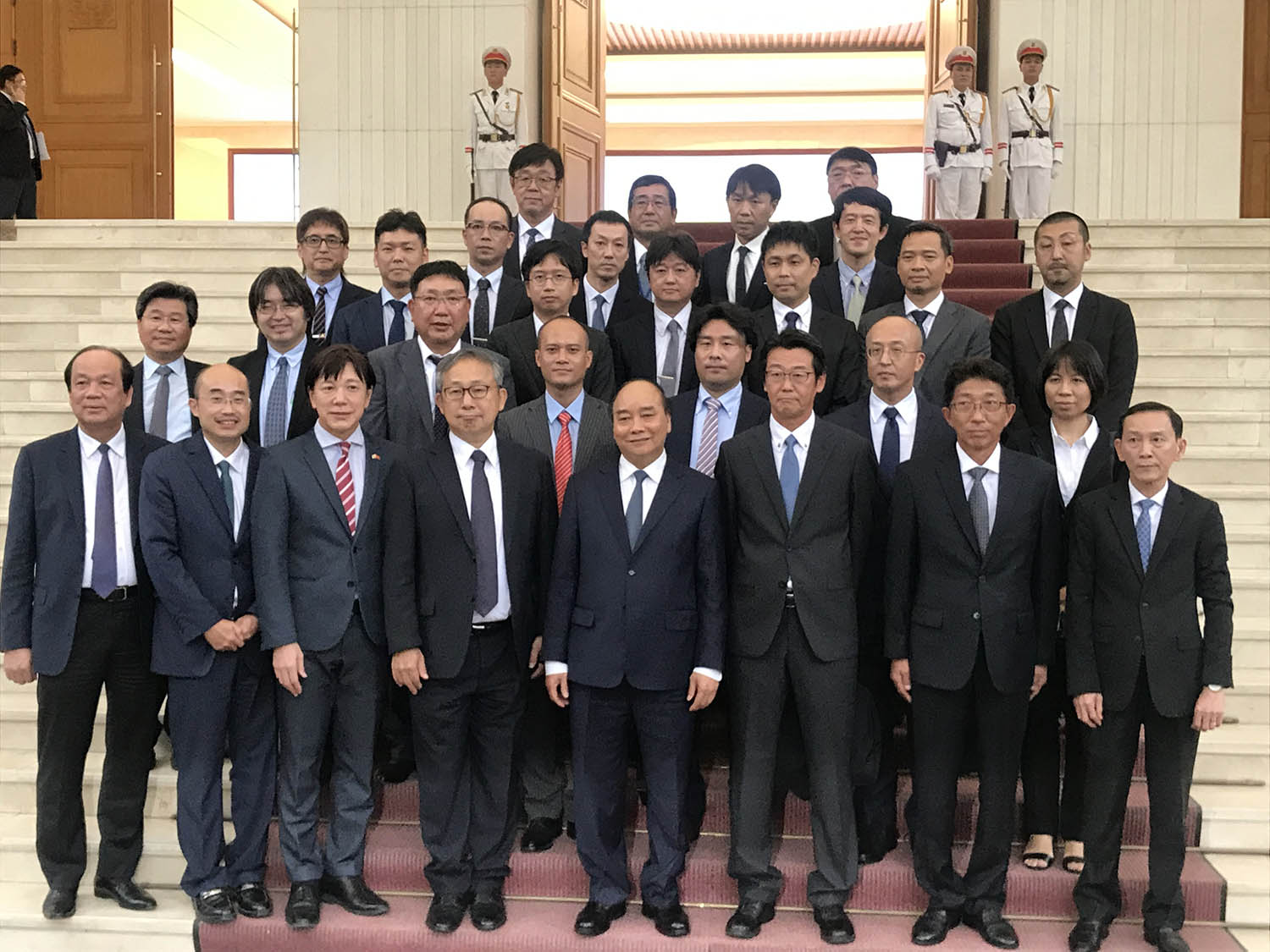 PRONICS also participated in a dialogue between Prime Minister Phuc and a Japanese company. (Photo courtesy of JETRO Hanoi)