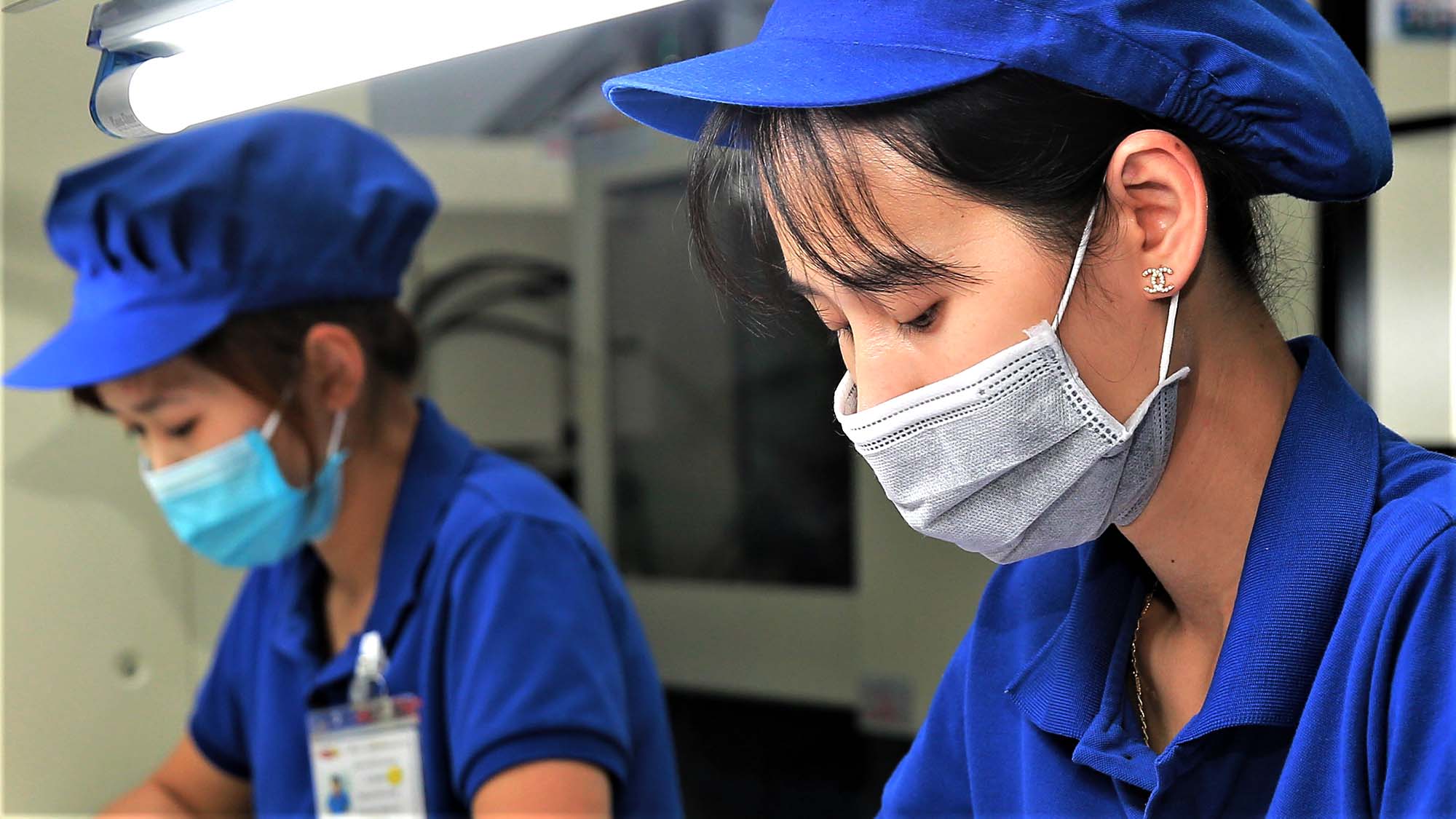 Wide Range of Support and Assembly Results
The PRONICS group has achievement of assembling medical parts, motor parts, optical equipment connectors, household goods, etc.
The main assembly process at PRONICS HANOI is emergency batteries for disasters.
We provide one-stop support for design, mold manufacturing, and mass production within the group, and ship packed finished products.
We respond to a wide range of requests not only shipping inspection, but also silk printing and testing conductivity of embedded materials.
Flexible Supply Chain Support
We not only delivery to domestic warehouses in Vietnam, but also flexibly handle to overseas ports and warehouses.
PRONICS HANOI is closed to Haiphong Port and it's ideal location for mass transportation using container ships.
In addition, land truck flights to southern China and air flights using the capital Noi Bai International Airport, etc.
You can optimally utilize various distribution networks according to your supply chain.